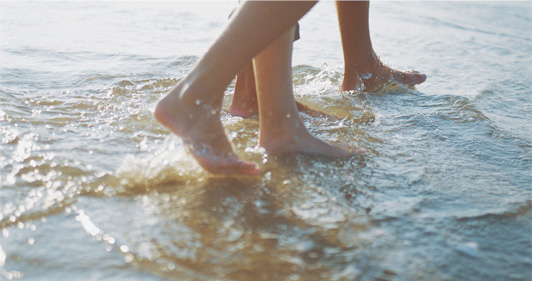 More than a studio
Working with StudioGE is very different from working with a standard graphic design studio. It's more like working with super-charged colleagues; people who are as excited about your brand as you are.

Meet us and talk to us. We'll find out what makes your company tick; what makes it valuable and different. Then we'll translate it into design and collateral that positively "zings" – all the while supporting your core positioning and messaging.


What we do – in a nutshell
As a boutique branding and design house, we offer full-service design, print and branding services to companies and organizations – big and small; in virtually every sector. From initial concept through to final product, we draw on our deep experience in branding, corporate identity, graphic design and print production to create unique marketing materials that achieve our clients' goals.


Design with a twist; service with a smile
We are driven by the belief that every company and every product has a unique story that can, and must, be articulated in distinctive design and flawless production. Our fresh approach to every client results in designs that defy any common artistic style in favor of reflecting each client's individuality.

Our clients consistently tell us they are surprised by our work; by how their brand can look completely different to their competitors' and yet still look perfectly right for their market. See for yourself how that works – Check out our clients own words, and see some work samples.

Another thing our clients frequently say is how much they enjoy working with us. It's not by chance – because we work hard to make it all seem easy. Whether your project is big or small, and whether your company is an industry Goliath or a small startup, you'll find we're always ready to go the extra mile to make your visual communications stand out. In our eyes, making the process easy and enjoyable for you is as important as the final results.


More about what we do
Our designers work with a network of highly talented specialist suppliers for copy writing, photography, illustration, web site building, and other services. This enables us to offer complete solutions while still having the flexibility to work with companies of any size. Our customers range from small startups to established multinationals in a wide range of fields, including high tech, industry, food, medicine, arts and culture, and local municipalities. Ongoing relationships with clients such as Intel Israel, Rambam Medical Center, EndyMed, Tnuva, Applied Materials, Bental and Technion Medical Faculty are proof of the success of our approach.


Our services include:
Brand development, logo and corporate identity design, print design and production,interactive design, web site design & programming, packaging design, copy writing,photography, illustration.


And a little about who we are
StudioGE is headed by Sharon Ben-Barak and Merav Greenzweig, each of whom has about 20 years of experience in graphic design. Sharon is a graduate of Goren School of Design, Israel, and St. Martins School of Art and Design, London. When he's not designing or meeting with clients, Sharon is often practicing yoga. Merav is a graduate of the WIZO School of Graphic Design, Israel. Proud to have been a Queen of the Desert, Merav now frequently channels her extra energy into working out at the gym.